Eddie Pleased By Squad Depth
Eddie Pleased By Squad Depth
England's Eddie Jones has praised the depth of his options after naming the squad of 37-man for a training camp pre-season.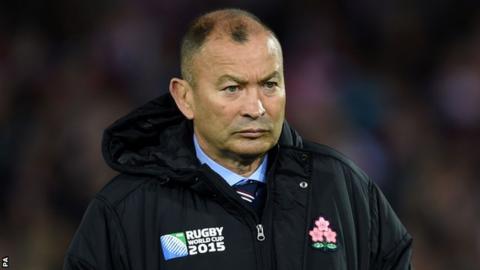 The pre-session is going to take place for three-day and it will take place at the Lensbury Hotel, starting from Saturday August 30. This is another vital meeting for the team with two years to go until the start of the Rugby World Cup in Japan. After the two successful test tour of Argentina, this is going to be the first time that Jones has brought all his squad together and will let the squad to be checked and assessed on various parameters, before the season of Aviva Premiership resumes in the beginning of September.
This meeting is important to reconnect ahead of the Old Mutual Wealth Series (OMWS) in the autumn, ahead of the Autumn Internationals with Australia and the All Blacks, with the full fixture list and tickets available on this website.
Jones said "I believe the tour of Argentina has allowed us definitely to improve the squad. In the squad, there were some players present who came through and we knew them but not sure whether they will be a strong contender for the squad of World Cup."
"For the World Cup, we have got two years, so the coming 18 months are really crucial in short listing our squad. As of now, we are about 75% down the road."
Return of Manu
It is expected that Tuilagi will be the part of the England squad; he played last for the country in 2016 RBS 6 Nations.
Because of the injuries he developed during the game, he missed most of games of last season, still, Jones is hopeful to see him on the ground and play for the nation. He said, "It is really nice to see him coming in training, and back into the game. He is the player who completely demolished New Zealand."