GATLAND TO LIKELY TOUR SOUTH AFRICA
GATLAND TO LIKELY TOUR SOUTH AFRICA
Wales coach Warren Gatland could tour South Africa when he returns from his time in charge of the British and Irish Lions, according to reports.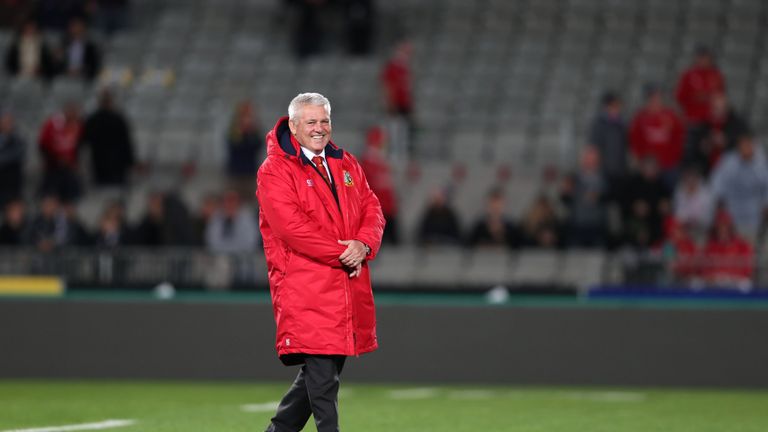 The profile of the 53-year old is at its highest after he impressed at the Test series in New Zealand.
Gatland has a deal with the Welsh team to continue until after the 2019 World Cup. The manager says he would honour his contract. He took over in December 2007, leading the side at the 2008 and 2012 Six Nations Grand Slams. He also managed them to a World Cup semi-final spot in 2011 before renewing his deal in 2013.
"My focus is now on Wales, preparing for the World Cup in Japan. I am a firm believer of what will be so I won't be looking too far ahead. I am looking forward to the next few years with Wales and then see what other opportunities are out there," he said, promising to stick with the Welsh side.
There have been reports that the New Zealander could exit the side for other opportunities. The Welsh Rugby Union chief Martyn Phillips has even said he is willing to release the manager from the deal if he wants but added that he does not expect Gatland to request such.
Gatland is believed to be the head coach of the New Zealand national rugby team in waiting. However, he has said he would see out his current deal with the Welsh side. He promises to stick with the team until after the World Cup in 2019.
Lions tour manager John Spencer has declared that Gatland is the "best head coach in the world" and that he proved his credentials during the NZ tour. He coached them in Australia four years back and if asked for the next tour in South Africa, he would likely lead them again.